Hi everyone,
Elisa here with my latest inspiration for Ink Art Designs, a simple watercolour art journal page with some featured stamping.
To create this page, I started with a background created using muted colours in blue, raspberry or burgundy and black. You can use either watercolour palette such as the one by Art by Marlene or Distress Oxide inkpads.
I sprayed my page with water and then using a wet on wet technique, I smooshed my colours onto the page. I usually like to use a craft messy mat to spread the liquid around and tip my page into it. I added more black around the edges of my page.
Once dry, you add your background scribbles and stamping. I decided to re-create the berries and branches in the top left hand corner by hand drawing them and painting them with watercolour paints. I just love how they have turned out. To create the scribbles I used a very fine waterproof black pen or marker and just put pen to paper in a circular manner.
I also stamped the bird onto mixed media cardstock and hand coloured it with watercolour paints, making sure I blended the lovely blues in the colouring of the bird. I then fussy cut the bird and branches out. Glue your bird to the page and using the marker extend the branch out and lightly colour it to make it look longer and blended with your background.
Add extra stamping for your title over your branches and berries.
Here is a close up of the bird stamped and coloured.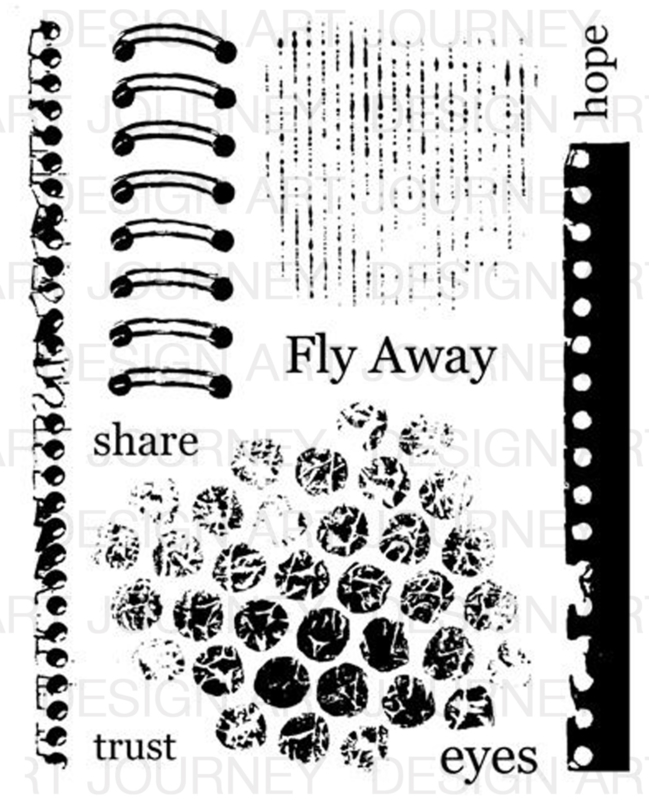 Here are the links to the products in the shop: If they are not in stock, Dot, the owner is happy to order the stamps in for you.
Thanks for stopping by the blog today, make sure you subscribe and follow along to catch my next project.
Elisa x